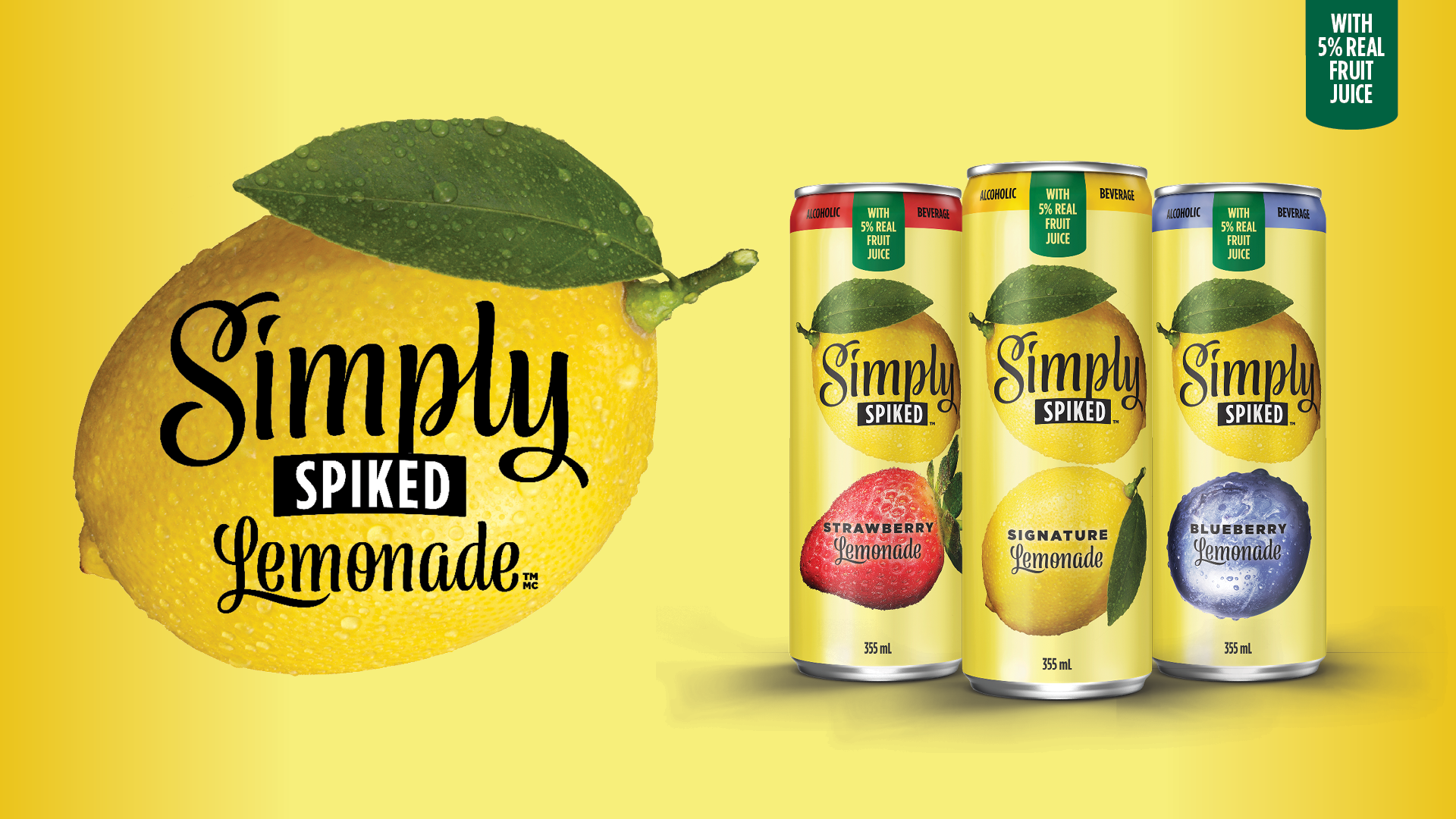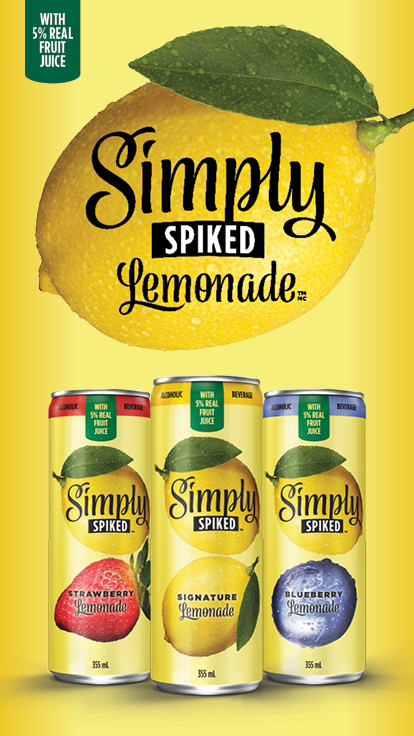 ABOUT US
Simply Spiked Lemonade is a new line of bold, full-flavoured spiked lemonades crafted from the lemonade experts at Simply®. Made with 5% REAL fruit juice that has been squeezed and concentrated, plus a little fizz, these beverages are bursting with sweet and tart lemonade flavour.
Flavours

Signature Lemonade
Bright and refreshing, Signature Lemonade takes the beloved sweet lemony tartness of Lemonade flavour and adds an extra element of excitement with 5% ABV.

Strawberry Lemonade
The fresh take on the classic pairing of strawberries and lemonade is sure to fuel your festivities with the blissful blend of ripe berry and tart lemonade flavours.

Blueberry Lemonade
Blueberry and lemonade flavours come together to create a one-of-a-kind flavour perfect for your one-of-a-kind celebrations.